Muse Rotating USB Mosquito Killer
SAY NO TO MOSQUITOES BITING TODAY!
Today, mosquitoes lives in many countries. This dangerous spread of diseases through mosquitoes gets in contact with our bodies and animals just through a single bite. These diseases are dangerous and can cause Yellow fever, Dengue fever etc which is currently known worldwide.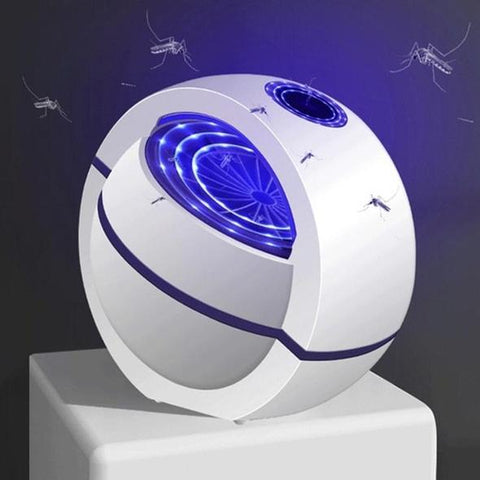 The fan stirs the surrounding air to form a vortex, thererfore, the mosquitoes that are used to flying with the airflow come with the wind.
- Environmental protection, flame retardant materials, be able to resistant to high temperature.
- Made of premium material for durable and practical use.
- Can be safely used outdoors, indoors to catch mosquitoes, moths and other flying insects.
- Pure physical mosquito killing, safe and tasteless, hygienic.
- Perfect for home, bedroom. living room, office, hotel, etc.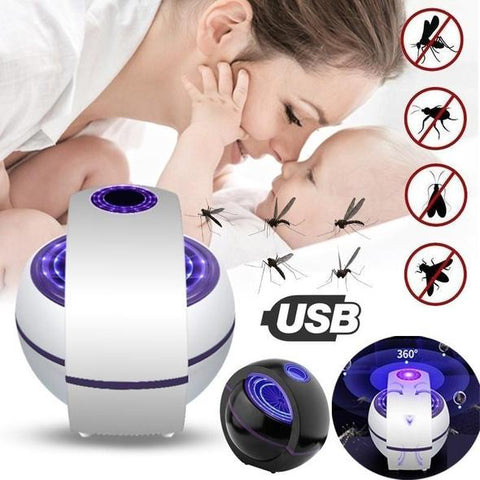 Specifications:
Color: Black.White
Material: ABS.
Rated Voltage: 5V
Rated Power: 5W
Size: Approx. Large:16x14x16 cm.

Package Include:
1 x Mosquito Killer Lamp